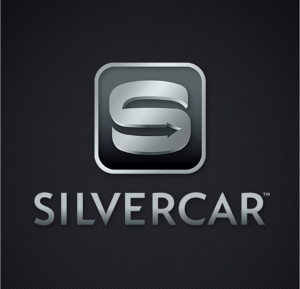 Ever rented a car from the airport and waited forever in a long line only to get the cheap leftovers? Yeah, we've all been there and said some things we shouldn't have to the poor attendant at the car rental counter.
After repeatedly experiencing this same frustration, Todd Belveal and Bill Diffenderffer were inspired to create a hassle-free, customer-centric alternative. Together, with a small group of industry and technology experts, they launched Silvercar in March 2012 and never looked back. Disruption is the name of the game, and Silvercar is leading innovation in the airport car rental industry, harnessing technology to simplify the process and abolish the "take-what's-left" notion for good.
A4 Awesomeness
From reservation to return, Silvercar has re-imagined the airport car rental process to ensure the best customer experience. Take their fleet of premium cars, for instance, made up of only one make and model – a silver Audi A4. This is very smart because it benefits both the company and customers, simplifying the process of stocking inventory and preventing the variations typically found in rental pricing and features.
Not completely won over yet? Don't worry, you will be. To rent a Silvercar, all you have to do is download their app (available for iPhone and Android devices), create a reservation, update your profile and walk to your car. Think about it, you could do the first three tasks while sitting in the airplane on the tarmac, waiting for the disembark announcement. There's no counter or lines so, once you've retrieved your baggage, just walk out the door and drive off in style. Best of all, everything is wireless and paperless because your smartphone does all of the legwork – from unlocking and assessing your Silvercar to receiving your electronic receipt.
And since Silvercar is all about the customer, they made sure not to skimp on complementary features. When you rent a Silvercar, you can expect the following luxuries to come standard:
Navigation system

SiriusXM satellite radio

Wi-fi hotspot

Bluetooth pairing

Audi quattro all-wheel drive

Leather seats

Roadside safety assistance

Toll tracking – Silvercar remotely searches for toll fees associated with your Audi A4 and bills them to your account.
Gone are the days of having to scramble to fill up your rental's tank before you drop it off or pay double to have the rental company take care of fueling. As soon as your Silvercar enters the return area, they use fuel sensors to calculate the exact amount of gas in your tank. The company only charges customers for the fuel used during the rental period. Not only that, but they calculate their fuel charge at the local premium fuel rate, plus a flat $5 fill-up fee.
Born in Texas
Based in Austin, Texas and under CEO Luke Schneider's leadership, Silvercar has four Texas airport locations at Austin Bergstrom International, Dallas/Fort Worth International, Dallas Love Field and, its newest addition, William P. Hobby in Houston. After selling out of their inventory during SXSW, the company decided to keep a large Texas presence; however, they are expecting to be in seven different markets by the end of 2013. So far, no details have been released regarding what those seven markets are, but, I would love to see them expand to SFO or LAX (I'm itching to try Silvercar out during my business trips).
Backing
The privately held startup has grown immensely thanks to funding from some of the world's most influential investors, led by Austin Ventures. As of July 2013, the startup has amassed $16.5M in total funding, which will help fund the company's rapid expansion during the remainder of the year.
Silvercar has great potential. Although, those looking for a larger vehicle might not be willing to sacrifice space for simplicity and unbeatable features, so it's definitely a program tailored for a specific type of traveler. However, as soon as the company expands outside of Texas and more people learn of its streamlined benefits, it will only be a matter of time before travelers come to expect it at every airport – hell, I'm ready for it to be at every airport! Stay tuned and make sure to follow Silvercar on Twitter @silvercar to receive updates on location announcements and promotional codes for discounted rentals.