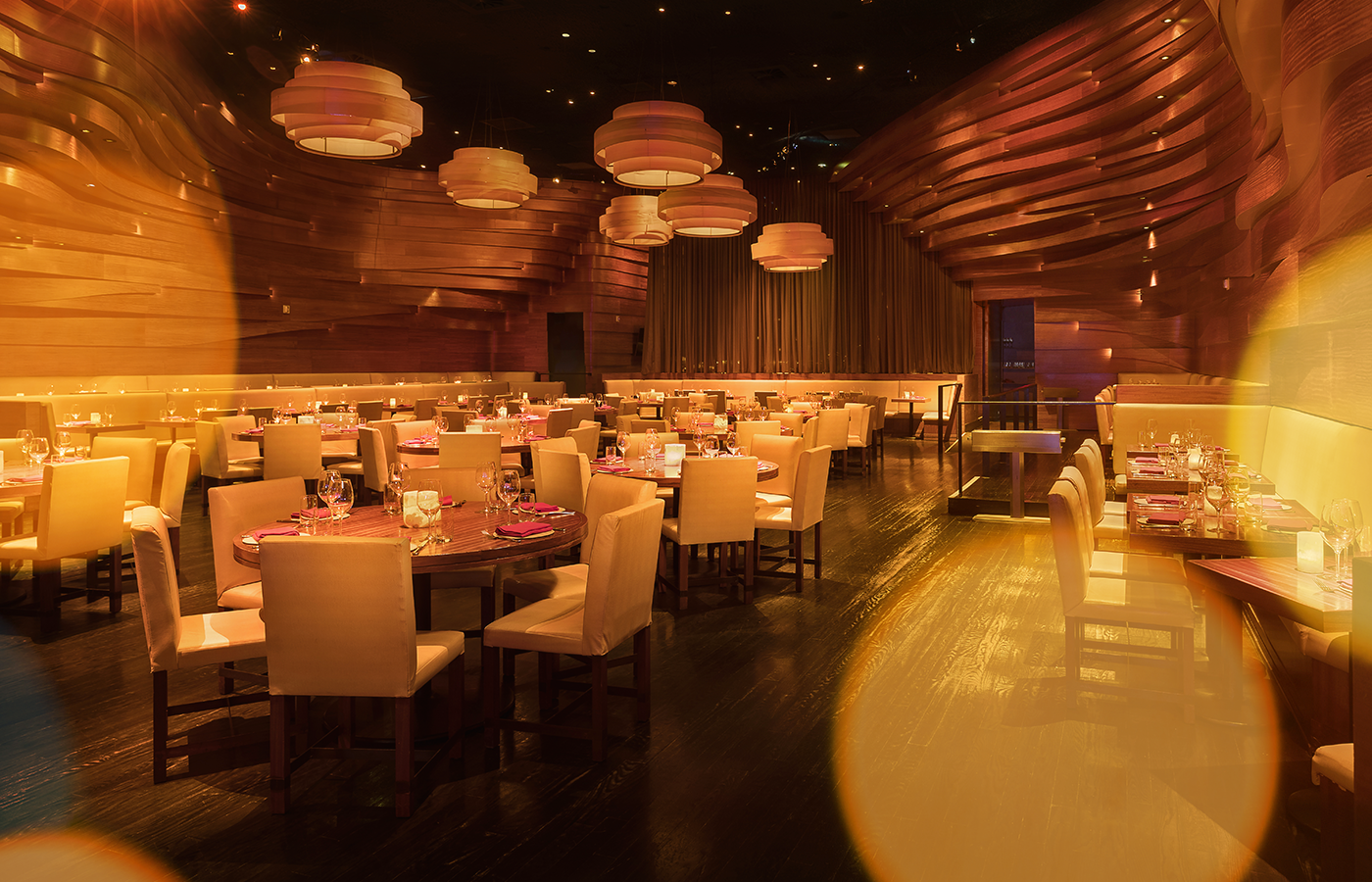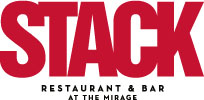 Two of my favorite things in life are good food and smart people… so when Sarah Evans invited me to a VIP social media dinner compliments of Stack Las Vegas during Blog World Expo I was fired up. It isn't often that you get to enjoy gourmet cuisine in a private room while conversing with people like Brian Solis, Ben Parr, Scott Monty, Rick Calvert, Jason Kintzler, L.P. Neenz, James Andrews, Tamara Knechtel and Manya Susoev .
Kick ass restaurant… kick ass people… sounds like a place you want to be right? It gets even better! In addition to the social media rockstars above we were joined by music mogul Jermaine Dupri and Don Lemon from CNN.
What can a dinner teach you?
The dinner seemed to blaze by, but I do have a few nuggets to share from the experience:
1. Brand backwards.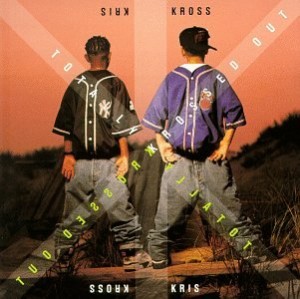 James Andrews and Jermaine Dupri worked together on Kriss Kross when they were big in the 90s. I mentioned that I was one of those teenage kids that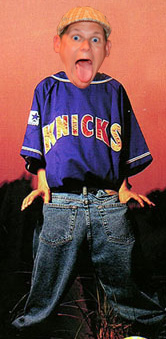 thought it was cool to wear my clothes backwards (which my parents just looooved). Jermaine explained that he came up with the idea while he was developing the Kriss Kross brand. They never wore their clothes backwards until it was time to go big and release an album. I would say it worked, their second album Da Bomb went platinum. As a result an untold number of kids spent hours trying to figure out how to pee with with their pants on backwards. Lesson : Sometimes the easiest way to set yourself apart from everyone else is to do the exact opposite.
2. Rock it out.
The food at Stack was incredible. I loved everything that I tried (don't even get me started on the baked mac and cheese), but my favorite dish by far was the hot rocks appetizer. Thinly sliced raw sirloin was served along with a super heated smooth black rock. I used chopsticks to grab the beef and cook it on the rock to my own liking. I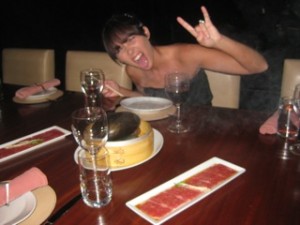 have been to fondue restaurants and had similar experiences cooking my own food at the table, but did not expect this type of presentation at Stack. The hot rock added an element of excitement and conversation around the table, not because it was unheard of but because it was unexpected in an American bistro. Lesson : The element of surprise is always a good thing.
3. Get real.
I know some people say online life is real life but I honestly believe that nothing can replace face to face human interaction. There is something about sharing a steak, causing smile and snapping a photo together that just doesn't have an online equivalent. Lesson : If you are truly interested in building relationships for yourself or your company you need to get out there and shake some hands.
4. Be yourself.
I don't need a body guard. I am nowhere near famous. The only stalkers I have to worry about are the people reading this blog and I have already hired a private investigator to check out all three of you. Jermaine Dupri is another story. He travels with a body guard and I can't say I blame him. The man is famous… a true celebrity. However, even though he is a celebrity he does not act like one. I was amazed by how personable he was. He barely sat down at dinner because he was zipping around the table talking to people and soaking up information (seen at right with Ben Parr in a heated iPhone debate). He was refreshingly approachable, which is more than I can say for some "social media celebrities" that have let things get to their heads. He even posted the photos we took together to his site before I could post them on my site.  Lesson : You are never too big to be decent, human and approachable.
5. Take more pictures.
I am a dumbass. I should have taken more pictures. Lesson : Don't get so caught up on the moment that you forget to capture it.
Special thanks to Sarah Evans and The Light Group for making this all happen. You guys rock.