Like most business travelers I have my "go-to" places in the cities that I regularly visit. When I visit New York, Joe's Shanghai is up at the top of the list. I originally discovered Joe's back in 2003, a friend took me to the Chinatown location (9 Pell Street) and I instantly fell in love.
Joe's isn't fancy by any stretch of the imagination. The Chinatown location is old, cramped and sports dusty neon lights straight out of the 80s. When you are shown to your table, you may be surprised that you will be sharing it with a complete group of strangers and sitting (very) closely to people that aren't part of your party. Chances are they will already be half way through their meal, speaking Chinese to each other as they eat things you will be afraid to order.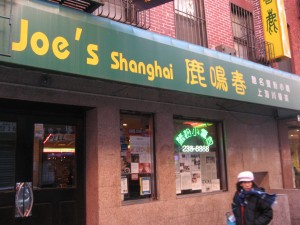 I like to experiment, but I am not down with fish heads. The reason I go to Joe's can be summed up in two words – soup dumplings. You may think you have had something like them before, but I promise you have never had soup dumplings until you have had them at Joe's. There is always a line out the door and these little pouches of soupy happiness are why. Order the pork dumplings and your belly will smile.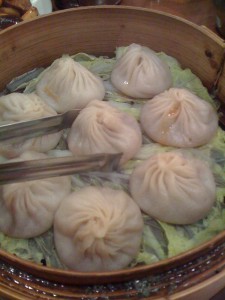 While the reason to go is the dumplings, they do offer a full list of options on the menu. Other favorites of mine include Joe's Shanghai Noodles, Crispy Beef and Shrimp Grand Marnier (not on the menu). If you head to the Chinatown location know that it can feel a little sketchy at night if you aren't comfortable in big cities. They don't accept credit cards so make sure you have some cash.
If you are looking for a slightly more upscale experience you can checkout the Joe's on 56th street in Midtown. They offer soup dumplings, though they are more expensive and always feel a bit smaller in size to me. You get 8 dumplings for $6.95 in Chinatown – you get 6 dumplings for $8.95 in Midtown. The upside to Midtown is you get your own table, there is rarely a line and they accept credit cards. Not quite the authentic experience, but a close second if you can't make it down to Chinatown.
Have another Chinese restaurant you love in New York? Let me know and I will check it out on my next visit.