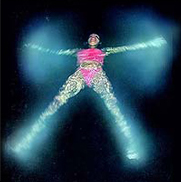 In March Tara I went to Puerto Rico for a mini vacation. The trip was fantastic. We spent some time in Old San Juan, drank in the pool and discovered mofongo (one of my new favorite foods….and words). While I enjoyed the entire trip I have to say our visit to the "Bio Bay" in Las Croabas, Farjardo was by far the best part.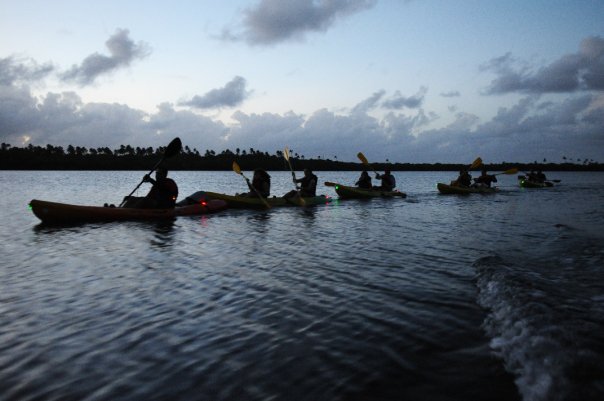 We kayaked for 45 minutes in complete darkness to reach a bioluminescent lagoon unlike anything I had ever seen. The lagoon was filled with Pyrodinium Bahamense, a microscopic plankton capable of producing natural light at the touch of your hand! It was like Avatar… but this wasn't a movie. If you ever make it down to Peurto Rico I would recommend you check it out.
Note that you can't actually get in the water. You can only wave your hands around in it.