Chris Brogan's accomplishments are as varied as they are numerous. He is not only an author and a journalist, but also a marketing consultant and speaker with an incredible stage presence. I first met Chris in the early days of PayPerPost and over the years (and a gazillion trade shows) we have become friends. I often consult with Chris when I have new ideas that I want to bounce off someone I trust.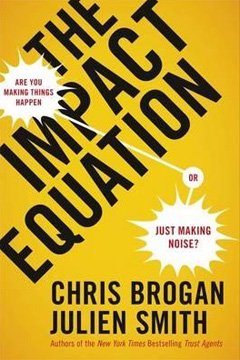 Brogan started his career as a writer for Entrepreneur magazine; 13 years later his blog is one of the Top 3 of the Advertising Age Power 150. He is an author well known for several books, most notably Trust Agents. He was also the coauthor of The Impact Equation, along with Julien Smith, which was a New York Times and a Wall Street Journal bestseller. He is currently the CEO of Human Business Works.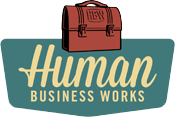 His success has garnered attention from all sorts of sources: from news articles in Forbes Magazine and The Boston Globe to television appearances on The Dr. Phil Show. He notes, ironically, that many people seem more impressed with his TV appearance than they do with his being a New York Times Bestselling author.
Brogan has landed speaking gigs from the big boys including Google, Coca-Cola, Dell, GM, Microsoft, Pepsico and of course IZEA. He speaks to people from all walks of life, from book publishers to government agencies to students, he prides himself on his personable speaking style and his ability to relate to all audiences.
I had the opportunity to ask Chris a couple questions:
1. So many businesses are cash constrained and have little to invest in marketing right now. What are three low cost ways to gain exposure and grow your sales?
Depending on your product, a free webinar can be a great way to get people to come and pay attention. I use webinars to build my newsletter list, and this, in turn, builds my sales funnel, as a lot of my sales are via email. You can edit this process such that the webinar leads people to whatever gets your funnel moving.
Two other ways are co-op marketing (marketing with some other brand where it's mutually beneficial) and content marketing (creating really useful ebooks or apps that promote a potential lead).
2. Today you are hugely successful, but I know there were bumps along the way. What was the biggest challenge you had to overcome as an entrepreneur?
I'll accept moderately successful. My biggest challenge was learning how to say no and to focus more. I used to say yes to whatever possibility showed up, and that caused me to lose a lot of time and spend a lot of money and resources shifting gears. Now, I focus on the community I have the pleasure to serve, and that's it.
3. You are widely known as a proponent of content marketing, but many small businesses are challenged to find inspiration on an ongoing basis. What do you do to keep the juices flowing?
I answer the same question over and over again: what would make my buyer's experience much better? What would a prospective buyer need to know whether or not he or she buys my product? I approach this like a magazine, and as if I have the privilege of being the voice that covers that space. I never run out of content to create. Never.
4. Social media has changed the business world dramatically, but some fundamentals remain the same. What is the one thing business owners should never lose sight of?
Respond to your customer. Respond, reply, connect. Customers are asking for attention all the time. Sure it takes time and work. That's all they want. We are all six year old kids tugging on a parent's shirt hem asking them to look at our thing.
5. Many business owners struggle to balance work and their personal life. You have recently been on a health kick, what drove you to get in shape and how is it coming along?
I'm 43 years old and the realization was that I really needed to choose now to set my body up to be in the shape I want it to be for the next 60 years, if all goes well. Further, I started thinking of how much of why I'm not especially healthy is a bunch of excuses I wouldn't accept as a business professional. That's what got me moving. It doesn't hurt to have a very attractive girlfriend who's training to compete in professional figure model competitions (bodybuilding stuff), as I don't want to be the schlub standing beside her. 🙂