How much is a tweet worth?
Can a tweet actually impact a business? As CEO of IZEA I get asked these questions everyday. My job is to match companies with influential people and pay them to tweet, post and otherwise endorse their products and services through social media. It is not unusual for a celeb to get tens of thousands of dollars for a single tweet, and that can stretch into the hundreds of thousands of dollars for the A-Listers. Yes, that may sounds like a lot of money – but when you combine the right person with the right brand it can be well worth it.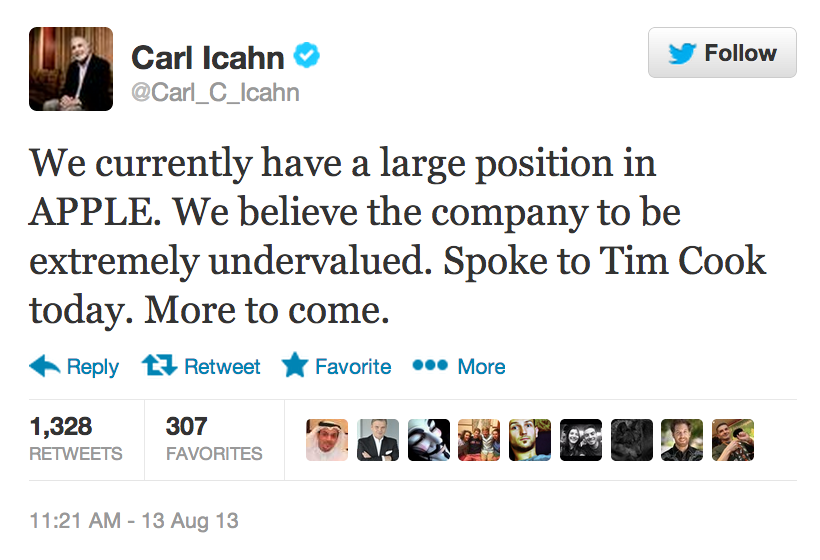 Today Carl Icahn tweeted about Apple, a company that he has taken a large equity position in. He has a mere 39,957 followers, but those followers are the right followers. They are truly influenced by Icahn, not just by clicking or retweeting, but by buying. Within 100 minutes Apple stock jumped as high as $494.66, to close nearly 5% higher, at $489.57 per share – a six-month high. Icahn's tweet added nearly $12.5 billion to Apple's market cap. AMAZING. While the size of his stake has not been disclosed, it is safe to assume that he just made himself tens of millions of dollars.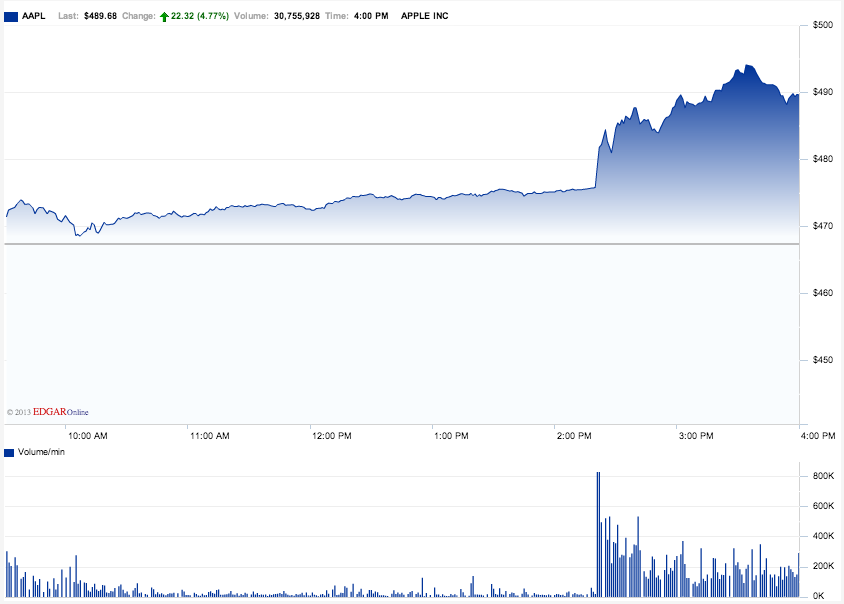 How much is a tweet worth? You tell me.
Disclosure : I own Apple stock.