On July 10, 2013, the Securities and Exchange Commission adopted rule amendments that eliminate the 80-year old prohibition on general solicitation and general advertising in Rule 506 and Rule 144A transactions under the Securities Act of 193. This announcement has created a huge ripple in the investment community and will lead to a wealth of new opportunities for startups seeking capital. The short story – you will soon be able to advertise the fact that you are raising money.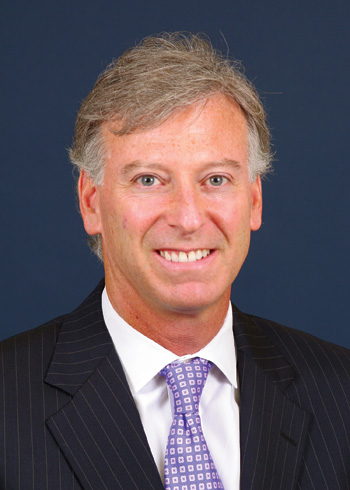 I pinged IZEA's corporate counsel, Spencer Feldman of Greenberg Traurig about the change in policy. Spencer concentrates his practice in the areas of initial public offerings, follow-on offerings, shelf takedowns, confidentially marketed offerings, registered directs, PIPEs and other private financings. He is a leading mind in finance law and has been selected for inclusion in the 2012 New York Metro edition of Super Lawyers, Securities & Corporate Finance section. Our interview below:
Does this mean that anyone can openly advertise that they are raising money for their company?
First, let me tell you that these new SEC rules represent a significant evolution of the longstanding principle of the SEC's Securities Act that a sale of common stock or any other security has to be made either to the general public through a registered public offering or to selected "accredited investors" through a private placement. Under the new rules, a private unregistered offering can soon include general solicitation and advertising so long as the actual sale of the stock is restricted only to "accredited investors" under new Rule 506(c) (whom the company has reasonably verified).
As to your question, yes, anyone can openly advertise that they are raising money for their company, but no company will be able to rely on Rule 506 if any of its executive officers, directors, promoters, placement agents or any principal stockholder is a felon or "bad actor." This term is defined in the new rules.
What type of marketing activities are permitted? Can I put an ad in the paper that says I am raising $10M, call me if you want to invest?
Permitted marketing activities would include solicitation of potential investors and advertising through websites, social media, newspapers, television and radio. Yes, while the ad you suggest covers the gist of the new rules, companies need to be mindful that the anti-fraud provisions of the federal securities laws still apply to misleading advertising and the SEC has announced stepped-up monitoring in this new area (they have created a Microcap Fraud Task Force). There are also proposed new rules to require disclaimers in sale materials, submission of offering materials to the SEC and enhanced Form D disclosures.
 Can anyone invest in these offerings?
As I mentioned before, the actual investors in the private placement must be "accredited investors" under new Rule 506(c). It is the company's responsibility to reasonably verify through a number of acceptable methods that the investors, in fact, reach this so-called sophistication level. However, to be clear, merely offering stock to someone who is not accredited will not negatively affect the exemption.
Are there different rules for public and private companies?
No – the rules relate to private placements by both publicly-traded and privately-held companies.
I have seen many blog posts talking about this as if the rules are already in effect. Is that true?
Actually, the rules are NOT in effect yet. The new rules take effect 60 days after publication in the Federal Register, which could be as early as this week. I would expect the rules to be effective in September sometime.
In your opinion is this a good thing or a bad thing?
I think there is no question that the new rules should facilitate much broader access to the capital markets for a wide variety of companies, both public and private, but especially for small-caps. Also, remember, elimination of the ban on general solicitation and advertising opens the door for the growth of the crowdfunding industry, which is the SEC's next rulemaking initiative.
—
The opinions expressed in this blog post are his own and should not be relied upon by companies or their potential investors without consultation with appropriate counsel.