Life is Good
Tara and I often reflect how blessed we are to be surrounded by such incredible family and friends. Through the years the special people in our lives have been with us as we have celebrated our successes, overcome our challenges, grown as individuals and bonded as a couple. We are all moving so fast that we often fail to slow down, breathe and take in just how blessed all of our lives really are.
Last night we invited a group of people to take one night to do just that. Thirty four of our close family and friends joined us in our backyard as the sun set over the lake at our very first dinner party.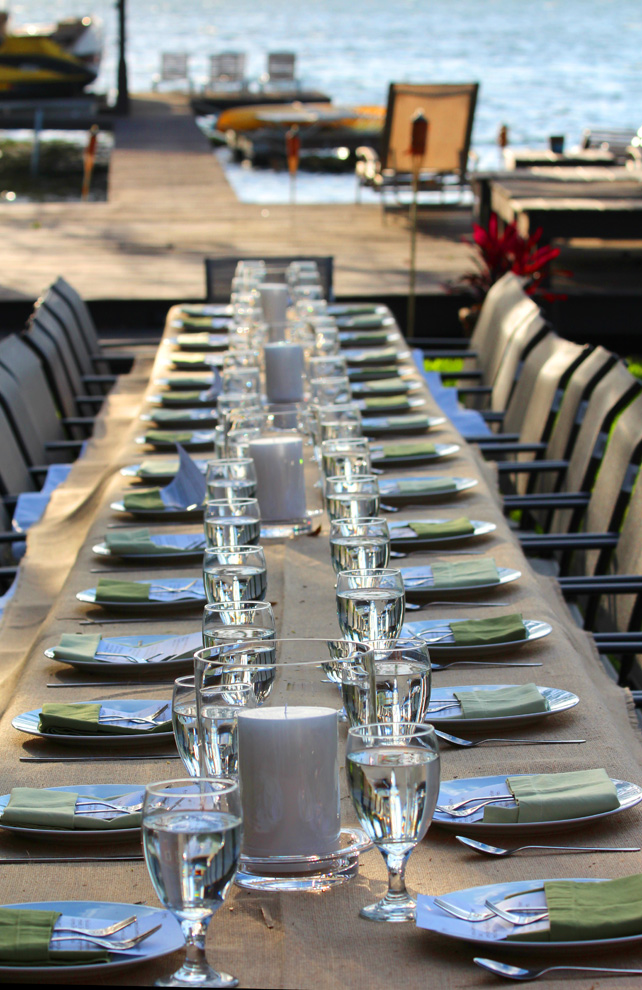 We drew some inspiration from Outstanding in the Field, an incredible event that Tara and I attended in January. We created a single long table, hired chef Tony Adams of Big Wheel Provisions to create a selection of amazing natural foods, and had everyone bring a bottle of wine or craft beer. I lit the backyard with blue accents, and candles on each table provided a warm glow. Our guests were treated to smooth sounds of vocalist Asia Thompson (who I found using YouTube), great conversation and plenty of laughs.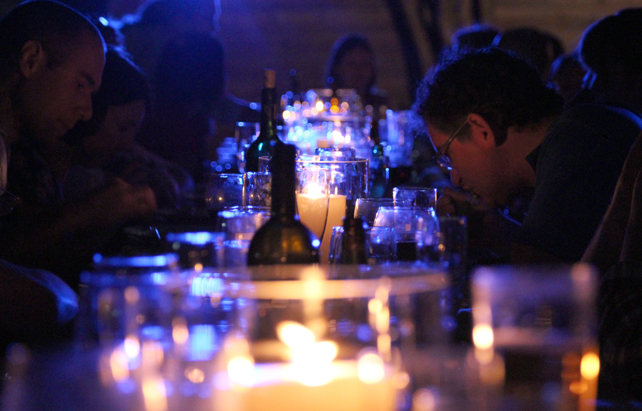 This was a big production. It took us days to prepare and setup, but it had to be big. You see… this was no ordinary gathering of loved ones. It was the backdrop for a special announcement that Tara and I couldn't be more excited about.
Tara is pregnant!
Before we sat down for our meal I led a champagne toast and shared the big news. Tara is due September 19th and we are overcome with joy (that…. and a little scared at the same time). This will be our first child of the human variety and the beginning of our own little family. We are truly blessed and are looking forward to becoming parents – we only hope we do as good of a job as our parents did.