Earlier today Pete Cashmore from Mashable did a post called "Twitter Ads are Evil". The root of Pete's argument is that paid endorsements destroy trust. While I personally like Pete I have to say he is completely off base on this one. Paid endorsements are a multi-billion dollar industry that includes the worlds biggest brands and celebrities. Matching the right brand with the right individual can create huge value for both parties and actually increase the trust amongst consumers and fans.
You trust Michael Jordan. You trust Gatorade. You trust Michael Jordan drinking Gatorade. You want to "Be Like Mike" and drink Gatorade. You know that money is changing hands but it doesn't matter because the message is right and the product matches the endorser. Paid endorsements work in both mainstream media and traditional media. Don't believe me? Ask Cali Lewis and Drobo or Robert Scoble and RackSpace.
Mashable Does Sponsored Tweets and Posts
We can argue about trust until the cows come home but that is not my real issue with this post. My issue is that all the arguments are completely hypocritical. Mashable has attacked twitter ads and other forms of sponsored conversations for the past few years….but guess what? Mashable runs sponsored tweets and posts. The only difference is that Mashable's sponsored tweets drive traffic back to a sponsored post on Mashable.com. It's not just an ad. It's an ad that leads to another ad.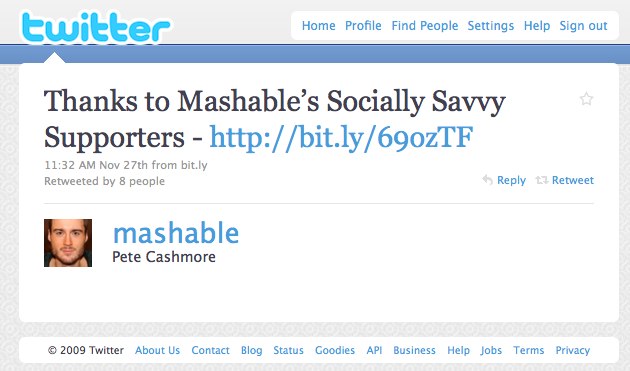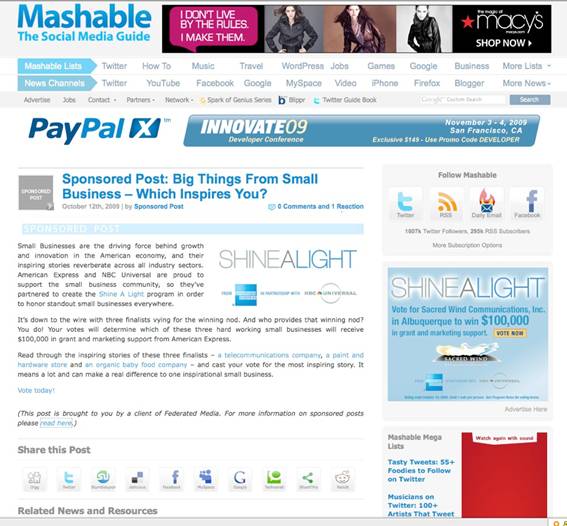 How about this out of place post on "The Social Media Guide" about black friday deals at Best Buy that just so happens to contain a giant Best Buy display ad?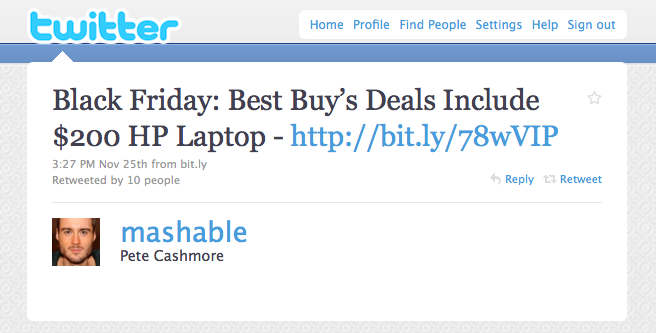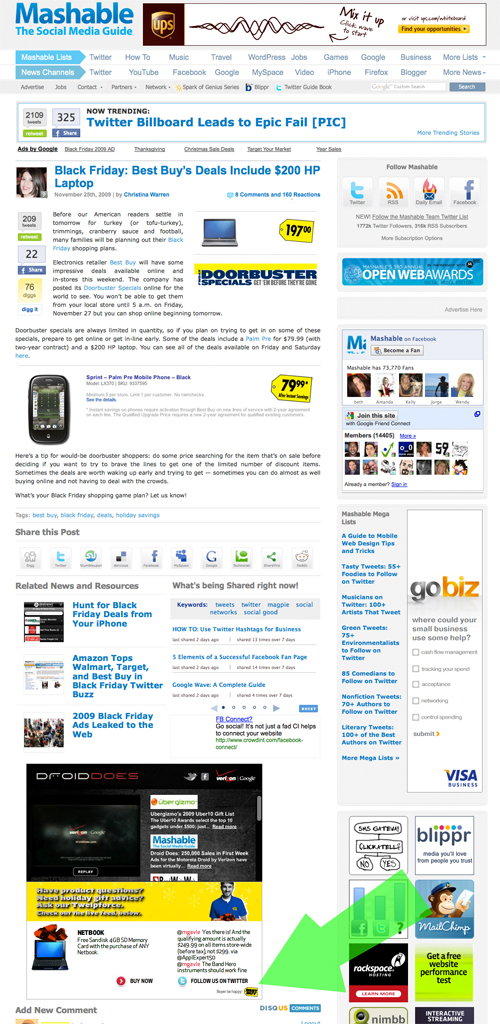 Why is it OK for Mashable to make money from sponsored conversations while it is "evil" for other people to do it?