A famous New Yorker cartoon said that "On the Internet, no one knows you're a dog." Soon, however, most Internet users may not even be alive. Don't worry, I'm not talking about the Zombie Apocalypse. I'm talking about the Internet of Things (IoT), which will make it possible for physical objects to communicate directly with one another–no humans required.
Right now our computers are clueless when it comes to the physical world. But thanks to cheap embedded sensors and ubiquitous low-power Internet connections, machines will soon be able to do much more – from warning patients of an impending heart attack to automatically reordering office supplies when they start to run low.
While these ideas may sound like science fiction, some innovative companies are already helping to build the Internet of Things. Here are three interesting examples: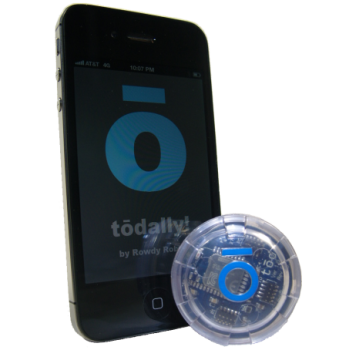 tod Smart Beacon
Pronounced "toad," the tod is a tiny Bluetooth device that notifies you when it enters or leaves a specified area. You could have it send you a text message when your child comes home from school, or trigger an alert if your dog get out of the back yard. Check it out here.
Nest Thermostat
When you think of sexy hardware, your thermostat is probably the last thing that comes to mind. Nest hopes to change that and I have two of them installed at my house. The company is headed by Tony Fadell, who played a lead role in developing the iPod, and the Apple DNA shows in the Nest's minimalist design. But the Nest is smart as well as beautiful. It saves energy by learning your schedule, and connects to your Wi-Fi network so you can adjust the temperature even when you're away from home. Nest recently released a smoke and carbon monoxide detector as well.
Scout Alarm
Scout is using technology to shake up the stodgy home security market. The base station connects to the Internet via Wi-Fi, and it also has a 3G cellular modem for back-up protection. Instead of relying on an old-fashioned keypad to disarm your security system, Scout lets you use your smartphone. Naturally, you can also control the system remotely from your smartphone, tablet or computer.
As motion sensors, Bluetooth transceivers and other relevant technologies become continuously smaller and cheaper, the market for Internet-connected devices is set to explode.